The Fairtrade Council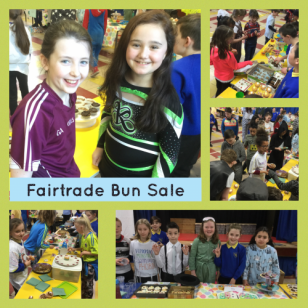 Fairtrade in Holy Rosary
WE ARE A FAIRACHIEVER SCHOOL
Holy Rosary Primary School is a Fairtrade School. The Fairtrade Committee is made up of pupil representatives from Primary 4-7 who are elected by their peers to represent their class.
The staff representatives:
Mrs Carragher, Mrs Moffett and Miss Hyland.
Class Council Members
Primary 4 - Cabhan, Gil &
Primary 5 - Leticia,
Primary 6 - Caidan, Kyla &
Primary 7 - Kate, Patrick & Jamie
The Fairtrade Committee encourage the school community to purchase Fairtrade products as this ensures that farmers in developing countries are given a fair price for their produce enabling them to provide for their families, make their own decisions, control their futures and live the dignified life everyone deserves.
Fairtrade Fortnight takes place and the end of February and the children will be involved in planning and presenting assemblies, competitions are held throughout the school and activities are completed in class to highlight the importance of Fairtrade for families around the world. Parents and friends are encouraged through their children to try to purchase a Fairtrade product when doing the weekly shopping.
Our aim in school is to be good global citizens, learning about Fairtrade and the benefits for farmers and producers around the world is an excellent way towards achieving this.
Fairtrade Council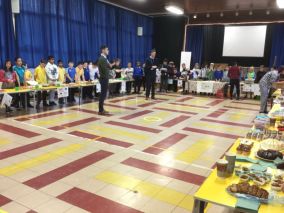 Holy Rosary Primary School, Sunnyside Crescent Belfast Down N. Ireland BT7 3DB | T: 028 90491817 | E: info@holyrosary.belfast.ni.sch.uk


WEBSITE BY: SCHOOLWEBDESIGN.NET | Login