P7 Mr McVeigh
⭐️💫Welcome to Mr McVeigh's💫⭐️
Primary 7 class.
📚
Our Topic for Term 1B is 'The Victorians'.
👀🦷🧠👂🫁👣🦵🦶🫀
Queen Victoria reigned Britain and the British Empire from 20th June 1837 until 22nd January 1901.
The Victorian Age was a time of invention; the telephone, car and photographs are just a few of the things invented during Victoria's reign.
During the Victorian Age, there was a population shift, with more people than ever before living in cities. The conditions for the poor city dwellers were terrible, they often lived in slums.
The plight of the poor led to the setting up of many charities, including some that are still active today. One of these is Barnado's, which supports vulnerable children.
Children as young as five years old were sent out to work during the Victorian era. They did jobs such as working in factories, or as servants. The 1844 Factory Act limited the hours a child could work; children between 8 and 13 could only work for six and a half hours a day!
We will learn about inventions and toys of the Victorian Era and those who were innovators and activists, fighting for better quality of life, a more just legal system and the rights of all.
🏀🏈🏓 P.E. ⚽️🎾🏐
In P.E. our focus will be on dance.
🎶🎻🎷 Music 🎷🎻🎶
In Music our new focus lets the children explore the instruments that make up the Orchestra. They will also recognise and identify instruments through the sounds they make. Children will become aware of composers during the Victorian period. They will listen to and perform some Victorian parlour songs and street songs, linking with drama as scenes are acted out.
🙏🏻 R.E. : Handing on the Catholic Faith
For those who take part in Grow in Love - the Religion Programme for Study for Catholic Schools - we will learn about :
What Catholics believe about death, heaven and eternal life
Feasts of All Saints and All Souls
Lives of some saints
Share stories how families remember loved ones who have died
The concept of Christian vocation
There is a choice in how we respond to/ignore God's call
Sacrament of Baptism
Talk about God's call
Be open to listening for the voice of God and to be ready to respond
Recognise the choice in responding to/ignoring God's call
God's individual call to each of us
We are part of the Church community, the People of God
Develop own prayer life
Recognise that God has a plan for everyone
Identify John the Baptist as forerunner of Jesus
Recognise Advent is a season of preparation for Christmas
Prepare for the coming of Jesus
Understand Joseph's role in the Infancy Narratives
Reflect on God's promise to send a Saviour
Recall and recount Bible stories about dreams
Prepare to celebrate Christmas
Continue to prepare for Confirmation
📙 Homework 🎒
As the children make their way through this first term we hope they will log on to Google Classroom to receive their homework. Please complete your homework in your homework book. AR, Freckle Maths, Oxford Reading Buddy and MyOn are now active so keep quizzing!
🌎 Diversity 🌍
In Term 1B we will also learn about aspects of Hinduism and the Festival of Diwali. We will explore, as a whole school, the traditions associated with Christmas.
📣 Important Information:
⏰ School begins at 9am ⏰
Classrooms open 15 minutes earlier to allow pupils to come to school on time.
Pupils will be marked late after 9am.
📝 Absences 📞
If your child is absent from school please ring in to contact the teacher and give a reason for their absence.
🍌🍎 Break Time 🍎🍌
We have a 15 minute break each morning from 10.50am to 11.05am. Please make sure to have a healthy snack - fruit, milk/water.
🍽️ Lunch time ⏰
If pupils receive free school meals, parents can log on to the School Money App by EduSpot. Parents should book children in for lunch whether their child is receiving paid or free school dinners. School dinners cost £2.60.
Home Time
Monday 3pm
Tuesday 3pm
Wednesday 3pm
Thursday 3pm
Friday 2pm
🥛 Milk Orders 🥛
Milk money can be ordered each month - orders have been placed for the month of November.
🕊️ The Sacrament of Confirmation 🕊️
The Sacrament of Confirmation will be adminstered to our children on Thursday 8th February 2023. The children will prepare for the Sacrament in class as part of their R.E. studies.
📝 Transfer Test 📝
Mr Mullin has sent information out to the three P7 classes on Google Classroom on 5th September 2023. Please read this important update. We wish our children the very best of luck and will do everything we can to help them to prepare and keep their anxiety levels under control, as this can be a stressful period for families. We are always proud of our pupils.
⛔️ ROAD SAFETY ⛔️
Stop before the kerbstone
Look in both directions
Listen to the noise at the road
Only cross when it is safe to do so.
See the following link for Road Safety tips and the Green Cross Code: https://www.nidirect.gov.uk/articles/road-safety-seven-11-year-olds
Thanks
Class Photograph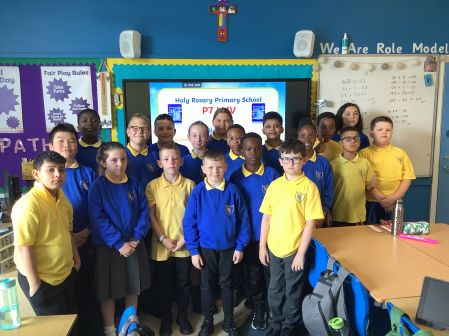 &nsbp;
Staff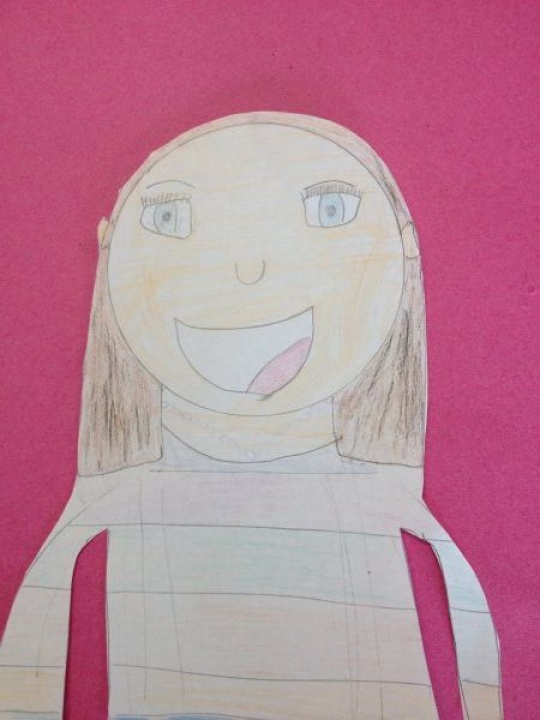 Miss B Hyland
Latest Photographs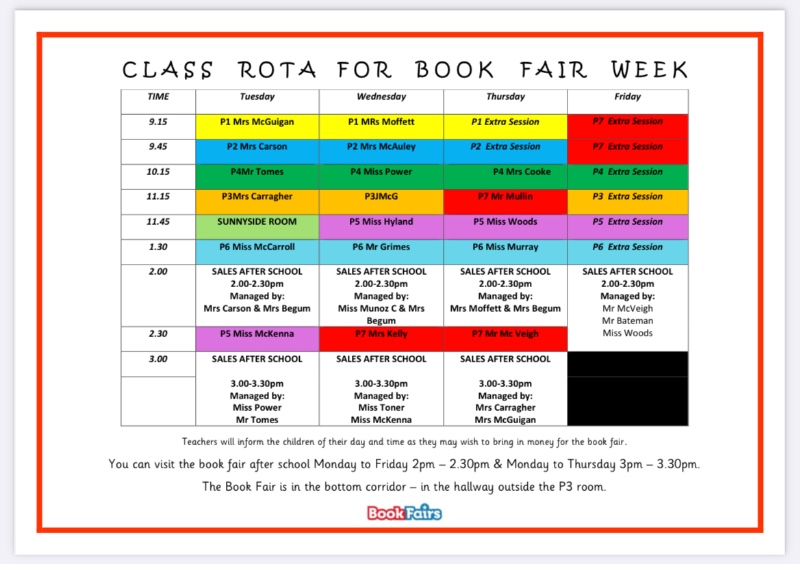 News
5th Sep 2023
Dear Parent/ Guardian,Please note the closing date to register your child for...
Holy Rosary Primary School, Sunnyside Crescent Belfast Down N. Ireland BT7 3DB | T: 028 90491817 | E: info@holyrosary.belfast.ni.sch.uk


WEBSITE BY: SCHOOLWEBDESIGN.NET | Login