P7 Miss Hyland
Welcome to Miss Hyland's Primary 7 class.
We have been extremely busy in Primary 7 this year so far. We have been working hard in all our lessons and learning about Healthy Living and The Victorians. We created wonderful portraits using oil pastels, based on the work of the artist Paul Klee, which have been displayed in our classroom. We have also studied the work of William Morris and created a wall paper print based on our observational drawings. We are very talented in Primary 7!
We have also been continuing to develop our ICT skills by creating a 'Healthy Living' leaflet using the 'Pages' app on our iPads. We are now learning about Film & Animation.
We are continuing to enjoy taking part in weekly Chinese lessons.
This year, so far, Professor Fluffy came to visit us and gave us an introduction to university life. Later in the year as part of this programme, we will be participating in a STEM challenge within Queen's University itself. We are really excited about this! We have been fortunate enough to have had the opportunity to be the audience at a wonderful performance of a retelling of 'A Christmas Carol' within the MAC Theatre.
Within our class, some of our classmates are preparing to receive the Sacrament of Confirmation. In November, they took part in their Service of Light and Commitment.
We are looking forward to many new experiences throughout our final year in Holy Rosary Primary School.
Class Photograph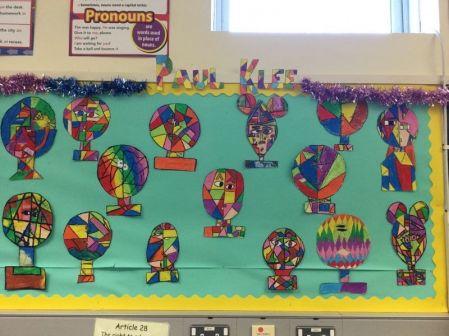 &nsbp;
Staff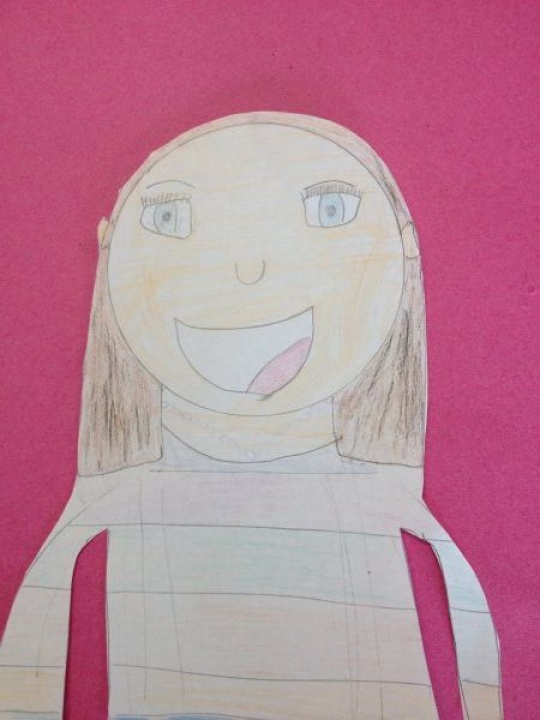 Miss B Hyland
Holy Rosary Primary School, Sunnyside Crescent Belfast Down N. Ireland BT7 3DB | T: 028 90491817 | E: info@holyrosary.belfast.ni.sch.uk

WEBSITE BY: SCHOOLWEBDESIGN.NET | Login